About Lifeafar Capital
Lifeafar Capital is a boutique private equity and asset management firm focused on the acquisition and development of unique and bespoke luxury hospitality concepts for both multi-family and mixed-use real estate. The company gives individual accredited investors, family offices, and private funds the opportunity to partake in the ownership of real estate projects with a stable value proposition and a high potential for appreciation that have traditionally been reserved for large institutions. Lifeafar Capital's principals and professionals are located in Miami, San Juan, Puerto Rico, and Medellín, Colombia. The company collectively draws on an extensive and versatile foundation of experience in corporate finance, mergers and acquisitions, corporate law, investment advisory, and real estate development and operations to unlock value for our investors in opportunistic, value-add, or distressed asset deals.
Lifeafar Capital's Articles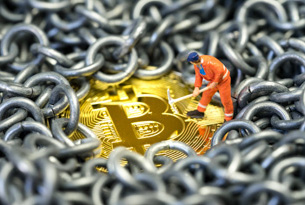 Sponsored Content - US tax laws make a compelling case for the island commonwealth, says Adrian Beales, director of sales for Lifeafar Capital.
---
Lifeafar Capital's Videos
Learn how you can defer, reduce and eliminate your capital gains tax liability by investing alongside of Lifeafar Capital in Puerto Rico. In this presentation, Lifeafar Capital will speak to the unique benefits of the Opportunity Zone legislation, the local incentives for investors in Puerto Rico, and how they are expanding their investment portfolio through the acquisition of distressed, luxury hotel assets. Attendees will receive insight into Lifeafar Capitals unique strategy and their second Qualified Opportunity Zone fund which is currently open for investment.

This incredible property is an iconic hotel that rivals Lifeafar's first successful Puerto Rico project, Plaza Colón Hotel & Suites, in stature, prestige, location, and overall projected investor returns. Lifeafar Capital has acquired this distressed asset at a significant discount for investors, and its redevelopment and renovation plans include expanding capacity with the addition of new suites and adding premium amenities including a state-of-the-art gym and spa, upscale restaurant and bar service, and upgraded pool areas.

---