TRADING INSIGHTS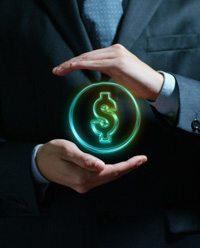 09/22/2021 12:30 pm EST
The Federal Reserve's policy meeting concludes at 1:00 pm CT. Will they announce a taper or push it out to later this year, asks Bill Baruch of Blue Line Futures?
TRADING INSIGHTS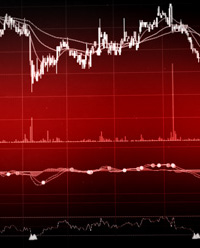 09/22/2021 12:30 pm EST
After months of record highs, red flags in the stock market have appeared, states Bob Lang of Explosive Options.
Virtual Learning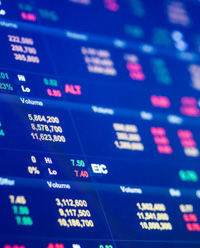 09/22/2021 12:00 am EST
John De Goey will be talking about a challenge to advisors and investors alike - Optimism Bias. It is just one of many behavioral quirks that we all fall prey to, but one that might do the most harm in the current high-valuation environment. The term he uses to describe the industry's mindset is Bullshift - a cheeky portmanteau that combines the unbridled optimism of bullishness with the industry's unwavering ability to shift attention toward good news - no matter what the circumstances tell us.
Virtual Learning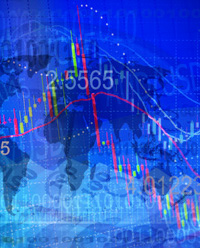 09/22/2021 12:00 am EST
Goals-based investing is the most appropriate way to manage money for investors who must save and plan for life's events, from college for the kids to vacations and retirement. Improving the likelihood of achieving goals on time presents a unique problem for investment professionals-not one of simple return maximization. ETFs make goals-based investing approachable for everyone.
---
A 40-Year Passion and History
MoneyShow has a long history of creating successful investors and traders through timely investing and trading education, delivered by powerful experts who are best-selling authors, market analysts, portfolio managers, award-winning financial journalists, and newsletter editors. With MoneyShow's interactive environment, our audience of over one million passionate investors and traders are offered a unique format of live, interactive exchange, which generates unparalleled experience for both the expert and the investor and trader.

With constant network expansion, we continue to create broader distribution of our expert commentary through virtual events, face-to-face forums, social media, and in-depth courses that educate and guide qualified investors and traders to outperform the market. Each session energizes, empowers, and educates everyone who participates. The opportunity for learning and profit within this highly charged atmosphere draws hundreds of thousands of enthusiasts, year after year.

View Courses

I